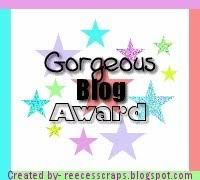 hover through the fog and the filthy air.
Good stuff first:
Peaches
has given me the award shown above! Thanks, chick, you're a star. This means a lot to me!
And
Nachtamazone
, I don't need to put stuff in words, do I? x Had you not also been awarded, I would have done so.
People, the freakshow is over. Here's to us, one more toast, and then we'll pay the bill.
I am officially single again, after a weird night involving a smashed window, the police (3 times, once to make an arrest, twice to make sure everything is fine... bless...), a cup of (cold) tea, Mr Moon, Nightwish and cold satin sheets. I am very, very tired but don't want to go to bed, so maybe I post a little freebie later; I have started doodling something that might be worth sharing.
Thanks, everybody, for your lovely comments on my kit, you guys rock!